https://golf.com/wp-content/uploads/2022/01/Blank-1856-x-1044l-1024x576.jpeg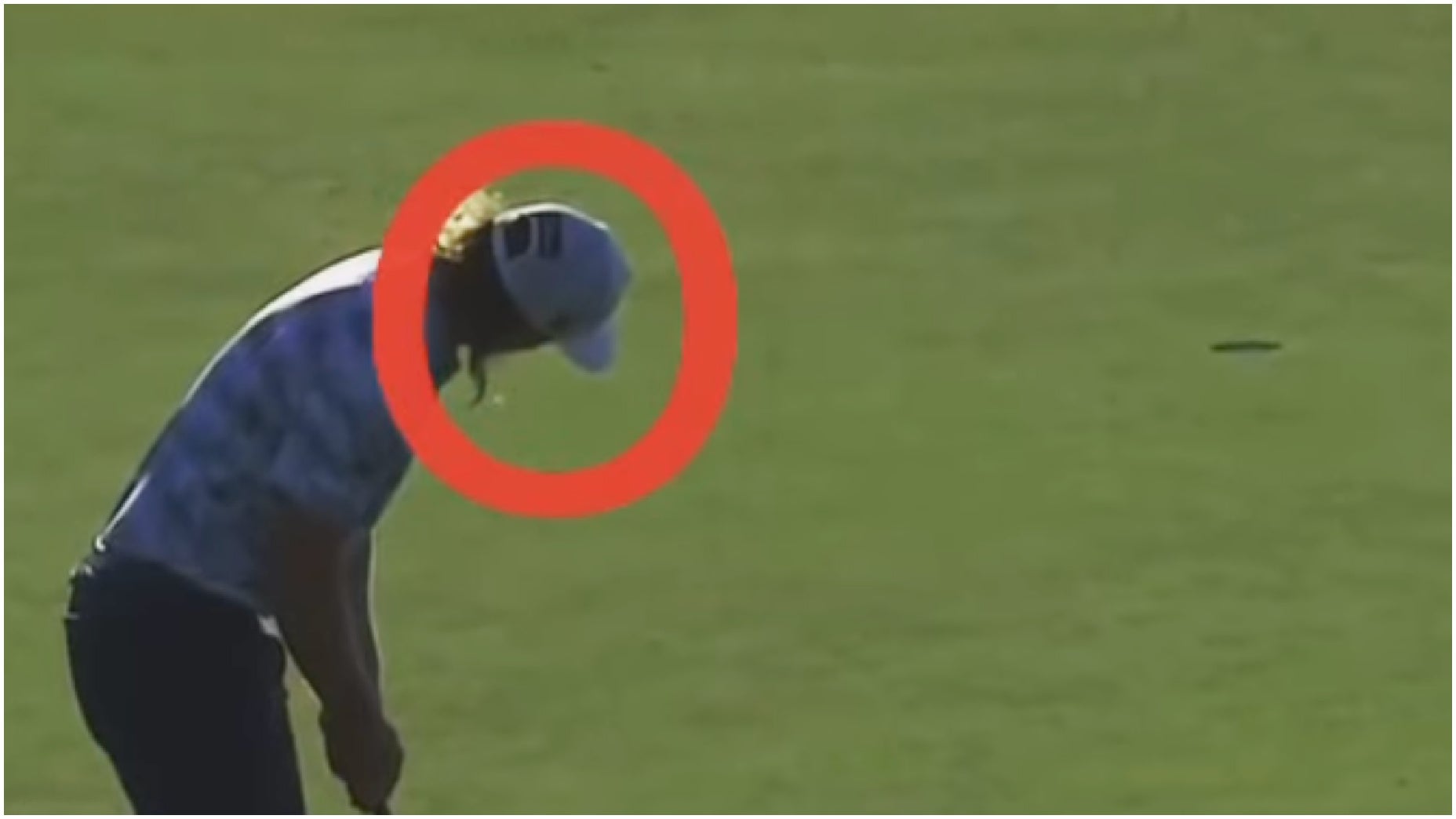 @smartlineputting on Instagram
Cameron Smith makes his living on the PGA Tour around the greens — an impressive skill, considering how difficult that is nowadays.
Smith's true brilliance around the greens happens on the surface itself. The Australian ranked 10th in SG: Putting last year and is already up to fourth this year, gaining a whopping 1.134 strokes per round so far this season.
All of which is to say, it's probably a good idea to take an especially close look at his putting.
Earlier this week, we examined the unique way Smith uses the line on his golf ball: He sets it up so it acts as an equator, which helps him stroke the ball with extra topspin.
But now we're going back to the well and analyzing his pre-shot routine, courtesy of putting instructor Nick Kumpis (whose SmartlinePutting account you can follow on Instagram right here). Take a look at Smith's entire routine and notice, right before he hits the putt, how long he looks at the hole.
It's not a quick glance, like the rest of us are probably used to making. It's a long, deliberate look.
You can see him do it below, too. A few quick looks, and then one long, deliberate one.
"Most players will just glance at the hole," Kumpis writes. "It's a great example of how he uses his eyes to focus on the target and keeps them there for about 3 seconds."
Taking a longer look at the hole can accomplish two things: It can bring you a momentary sense of calm before you hit the putt, and more crucially, it can help sharpen your focus at your target.
At least in theory. But if it's good enough for one of the best putters on the planet, it's at least worth a try for the rest of us.