https://golf.com/wp-content/uploads/2021/08/divot-on-ball-1024x576.jpeg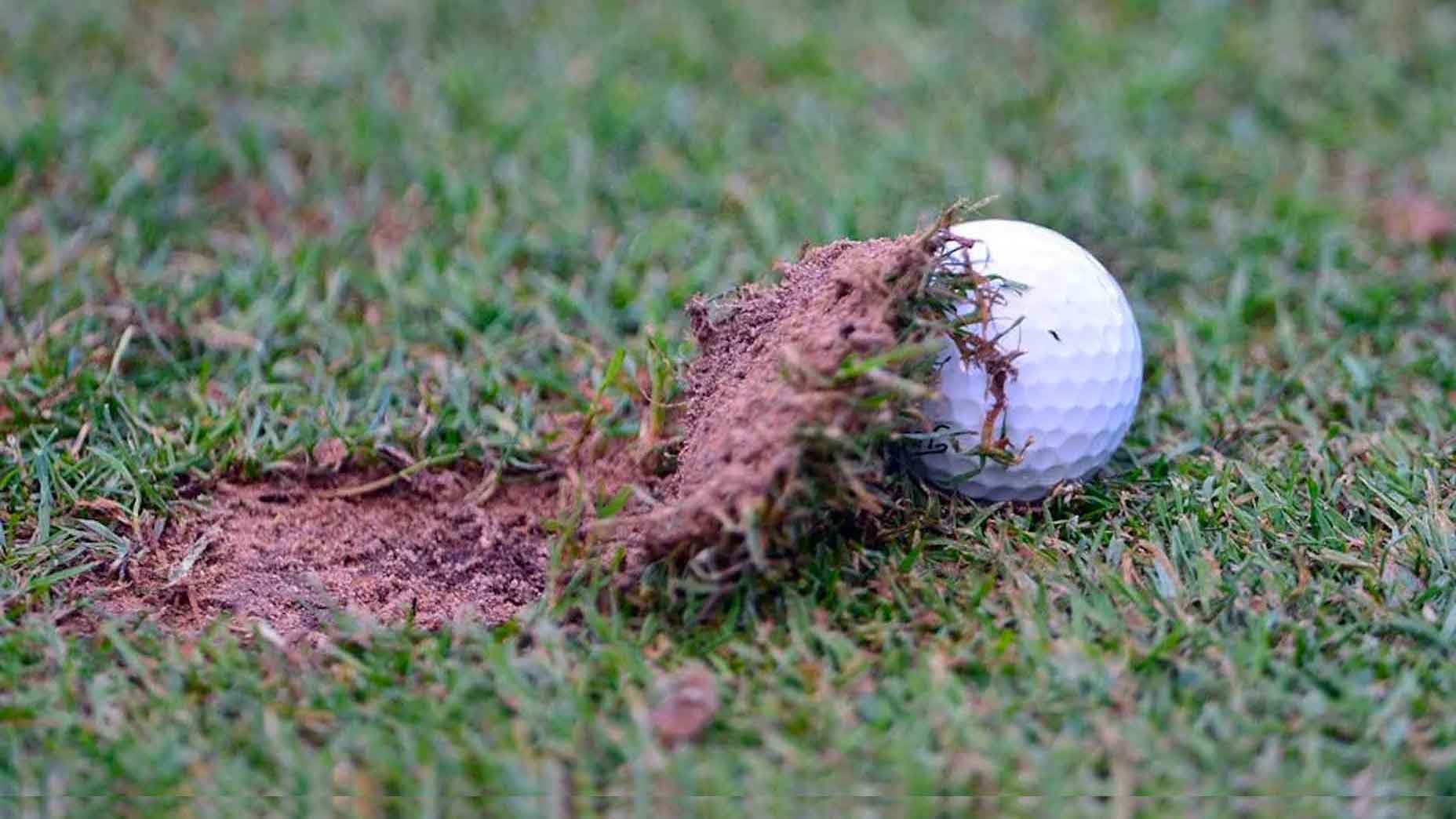 Getty Images
As a member of GOLF Magazine's Coaching Hall of Fame, Mike Adams has seen and taught it all: Every different kind of problem, and each different kind of golfer. He's also a great follow on Instagram (you can check him out right here), because he's constantly sharing handy tips that can help you play better golf. One that caught my attention introduced itself with a simple question: How do you get better when you practice?
In the video, which you can watch below, Adams explains that so many golfers spend so much time practicing off "perfect" driving range lies, that it can actually end up hurting them when they get on the course because they get intimidated by "bad lies."
"The mind can play games with us on the course," Adams writes. "So practice more efficiently from all lies to help improve your game and mind when on the course."
Here's when to practice off each kind of lie, according to Adams.
When to practice off good lies
Good lies, like when your ball is resting perfectly on a tee or on a plush bit of turf, are generally what golfers practice off the most, even though that's not what you'll always get on the golf course itself. Adams says it's fine to practice off lies like that when your primary goal is working on your swing: like warming it up, or making a technical change.
"That's fine when you're working on your golf," he says.
But there are times, he went on to say, when practicing off bad lies is a great recipe for your game.
When to practice off bad lies
It may sound strange to practice hitting a 3-wood out of a divot, but it's one of the best things you can do, Adams says. It makes life more difficult on the range, sure, but it'll make it easier on the golf course. And, better yet, it will prevent you from being intimidated on the golf course.
"Instead of working off the world's best lie, work off a [bad] lie," he says, rolling his student's ball into a divot. "If you can master hitting out a [bad] lie and get used to it, when you're playing, everything's going to look like an easy lie. When you get out on the golf course, no lie is ever bad."
Wise words from one of the very best coaches around.